23 June 2020
Linux
Server
Security
Virtualisierung
Terraform
Ansible
Provision a server on Hetzner using Terraform and Ansible
Here is an article on how to automatically provision server on Hetzner with Terraform and Ansible.
An example configuration is prepared on Github.
The configuration creates a server with one SSH user, custom SSH config and port, IPTables firewall rules, Fail2Ban and unattended upgrades. It should be noticed, that this does not make a server highly secure. There are many measurements you can take in order to harden your server.
Create project on Hetzner
Click on "+ NEUES PROJEKT" ("+ New Project").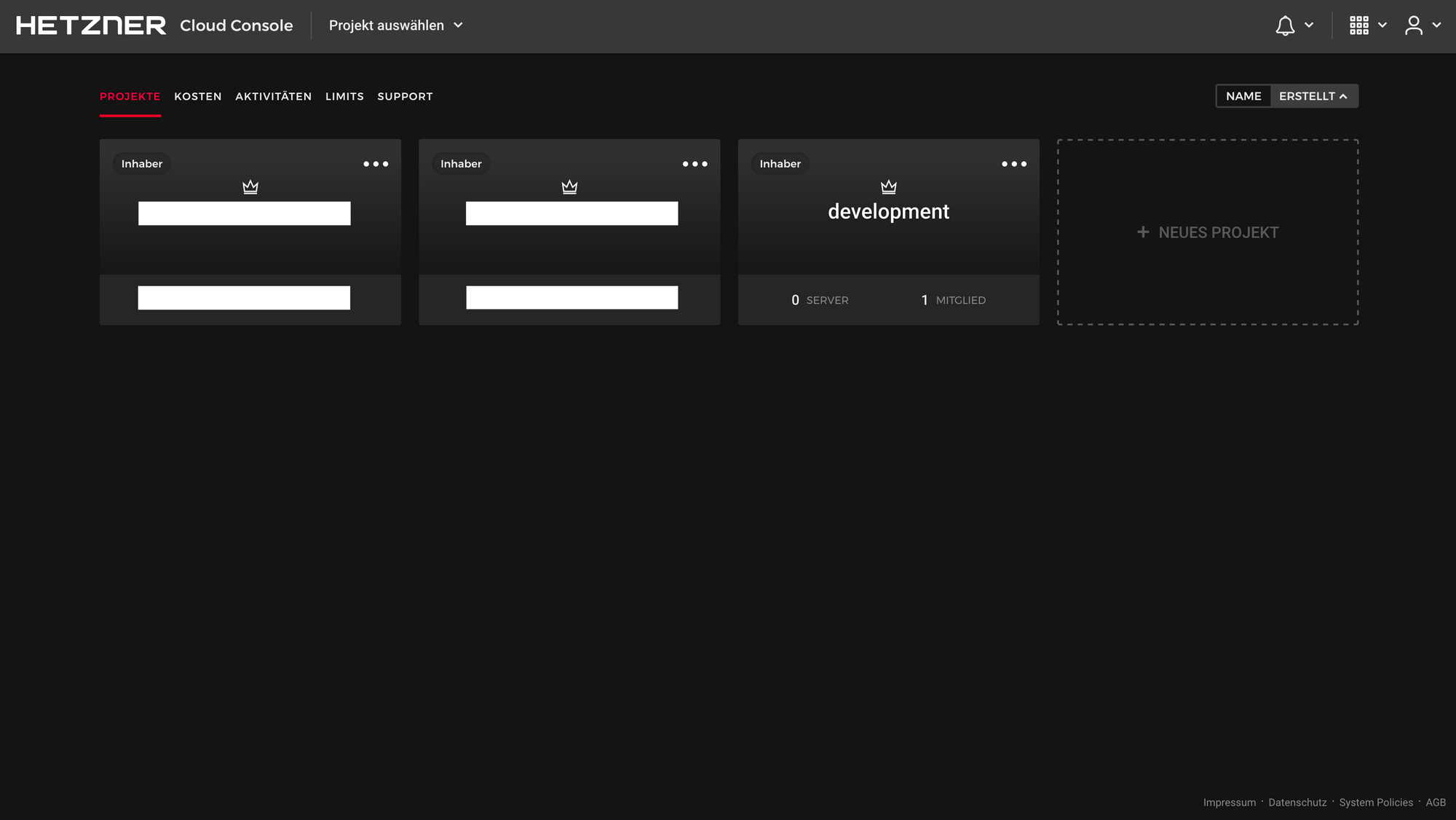 Nagivate to this new project.
Create a new API token.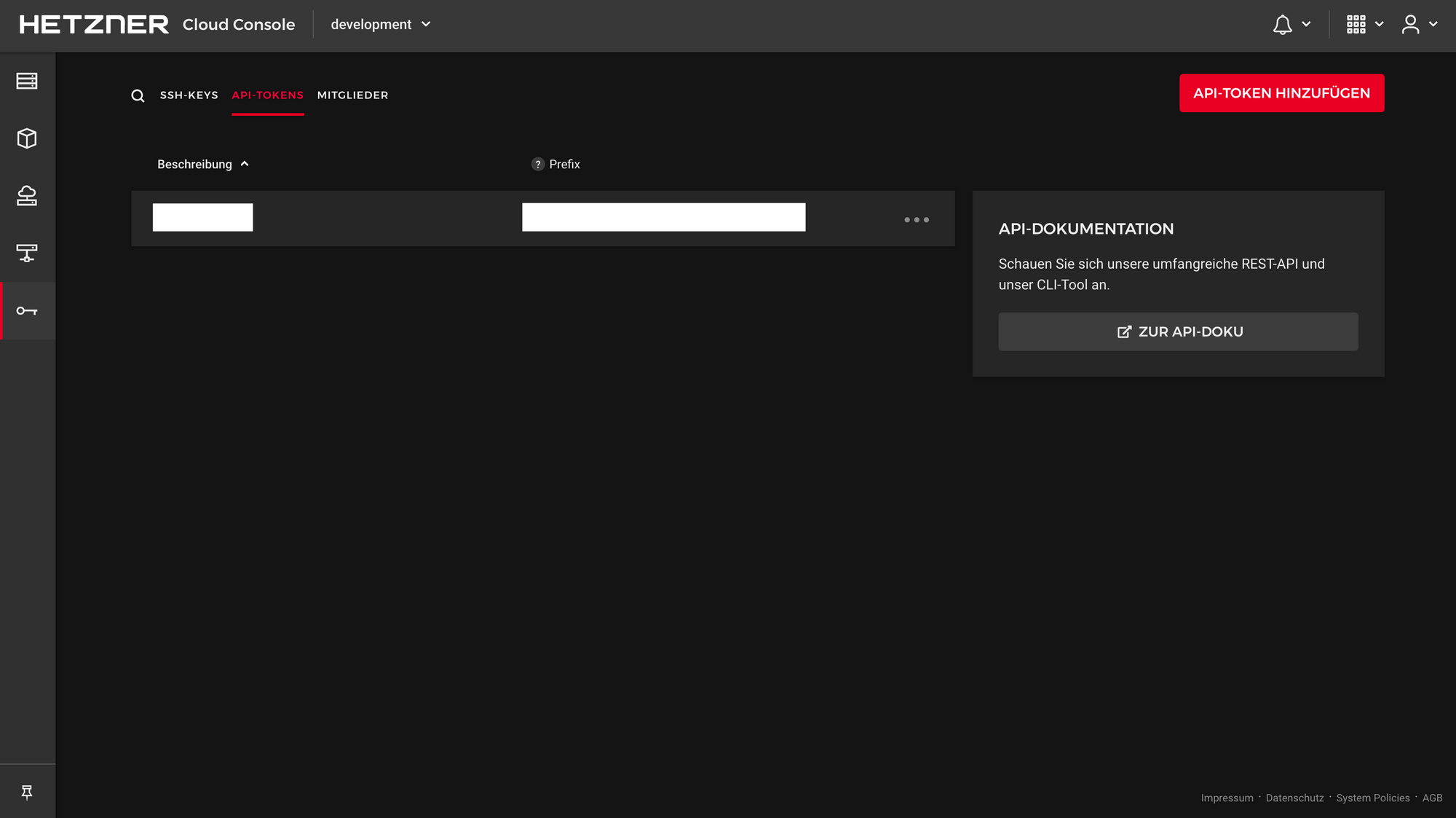 Click on create new token and store it in a safe place. It will be shown only once.
Store your SSH-Key under SSH Keys on Hetzner. Here is a good manual on SSH keys. Do not forget the name you have set for the key. You'll need this later in your Terraform configuration.
Install Terraform and Ansible
Terraform: https://learn.hashicorp.com/terraform/getting-started/install.html
Ansible: https://docs.ansible.com/ansible/latest/installation_guide/intro_installation.html
Setup the project
Clone project:
Move variables.tf.example to variables.tf.
Edit the file as explained in the Readme. It could like this:
Provision servers
Next step is Terraform initialization.
Now we can create the infrastructure.